Procedures at Post Falls Family Medicine
From simple procedures like X-rays to hard-to-pronounce ones like flex-sigmoidoscopy, we know how much goes into planning a procedure. We offer a very wide range of procedure options all in the same place to make it easier. No more running from location to location for a primary care visit, lab work, and finally, your procedure. All of your medical needs can be met right here at Post Falls Family Medicine in Idaho.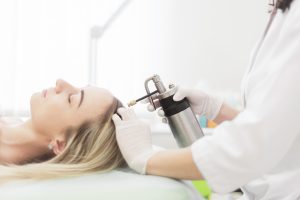 Cryotherapy and LEEP are used to treat many of the same conditions with few marked differences. Cryotherapy uses freezing temperatures to deaden irritated nerves and stop the pain. LEEP uses heat instead, essentially vaporizing the treatment area. This is particularly useful in destroying cervical tissue lesions. They may also be used to treat localized areas of certain cancers and abnormal skin cells.
While studies have revealed that they offer very similar results, they also show that LEEP may be slightly more effective when used on more severe lesions. With cervical cancer being the second most frequent cancer in women, understanding your options is important. When you call or visit our office, we can go over your options with you and help you decide which one is better for you.